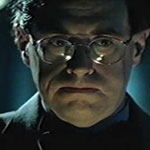 Bob Wiacek
attended The School of Visual Arts where he was taught for a year by Will Eisner and Harvey Kurtzman. Then he received the opportunity to work at Continuity Associates run by Neal Adams and Dick Giordano as one of the Crusty Bunkers. He eventually did backgrounds on his own until getting the chance to ink Mike Grell on The Legion of Super Heroes and Al Milgrom on The Guardians of the Galaxy. He has gone on to ink all the major titles for both DC and Marvel such as Superman, Batman, Green Lantern, Wonder Woman, Orion, Brave and the Bold, Spider-Man, Iron-Man, The X-Men, Thor, Captain America, Fantastic Four, Spider-Woman and The Man; Thing. He worked with such great talents as Stan Lee, Steve Ditko, Frank Miller, Walter Simonson, George Perez, Paul Smith, Barry Windsor-Smith, Steve Rude, Marc Silvestri, Todd McFarlane, just to name a few. He also co-plotted, penciled and inked the Iron-Man 2020 project. He has worked for independent publishers such as Image, Dark Horse, Relium Media and IDW where he inked a Rocketeer story over Walter Simonson and was written by Louise Simonson. He assisted inking on the Man of Steel digital comic over Jerry Ordway and the Angel Falling graphic novel over Kevin West. Now he will be inking Loston Wallace on the Rocketeer/Spirit mini-series from IDW. He had a number of assignments outside of comics which include starring in a commercial with rap artist 50cent in '03.
[1]
Scheduled days
Edit
All days
References
Edit
Community content is available under
CC-BY-SA
unless otherwise noted.